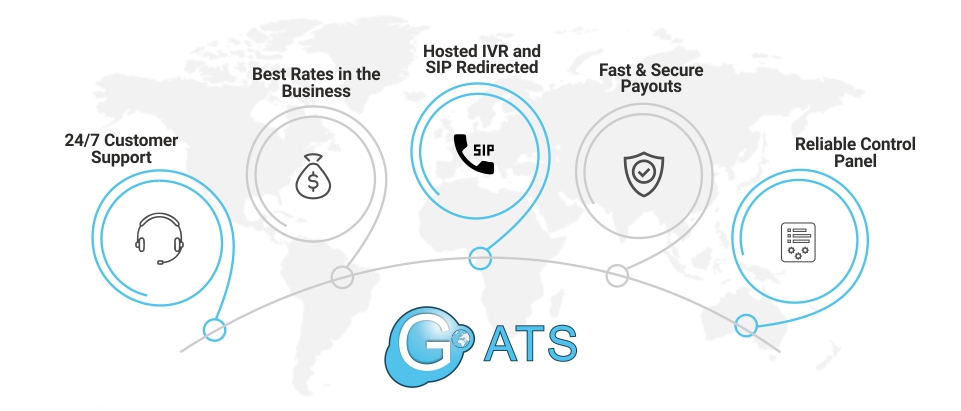 Telecommunication companies earn a higher number of their revenue through premium rate numbers. These premium rate numbers actively provide a lot of telecom services with the highest possible quality.
That is the reason they are charged higher than the usual number.
There are two types of them:
DPRN– Domestic Premium Rate Numbers
IPRN mostly deals with telecom services on an international platform and DPRN in domestic geography.
Although the services remain the same but providing it either domestically or globally depends on the company's call.
So, how can you earn from Domestic Premium Rate Numbers?
Just like the IPRN, all you need to do is bring traffic on these premium rate numbers and at the end of the day, all the minutes will be calculated to reach an amount.
Where to start? That is one question that comes to mind.
Audio Text Solutions (ATS) is one of the best domestic premium rate number and international premium rate numbers providers in the telecom industry.
More than a decade of experience and healthy connections with Tier-1 carriers, our company is able to provide you with the best telephony services.
To work with us, all you need to do is register on our website for free, start generating traffic on the destination you choose and get your payout at the end of a session.
We have many partners who started working with us on a rather small scale but have advanced to a significant number today and are still advancing.
If you are interested in the opportunity and wish to earn money with either IPRN or DPRN then this is the time.
Register with us and grow your business. If you have any queries or confusion regarding the process, you can contact our team for detailed information. Audio Text Solutions, your telecom Partner. Register today!