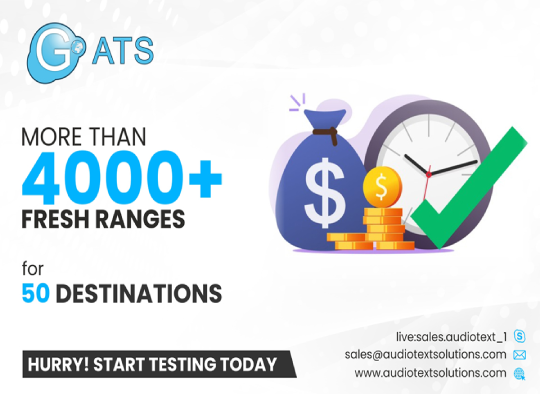 Everyone thinks of a business which can earn money in a quick way without requiring many resources! Though every business is required to have a particular amount of investment and a handful of resources to continue forward.
But…
Guess what?
We have done the grunt work for you. All the required resources are set in the line, investment already paid now the remaining requirement is your participation.
It is true. Audio Text Solutions has been around for more than a decade serving and providing perfect telecom solutions. We basically, deal with premium rate numbers which charge higher than the ordinary numbers because of the numerous services they can provide.
Each service provided over premium rate calls generates a much better amount than the normal ones. Additionally, these numbers carry a high voice quality.
That is why these numbers remain high in demand throughout the world and are generally called. International Premium Rate Numbers or simply IPRN.
ATS is dealing with IPRN ever since it came into existence and have more than a decade of experience in them.
Premium services provided on these numbers can be:
Live Radio
Weather Forecast
Traffic Updates
Live Games
Virtual & Live Chat
Live Quiz
Horoscope
Banking Payments
Registrations
Ringtones
Flight Booking
Orders
Transfers
Meter Readings
There are so much more that can be done with IPRN on premium rate calls. The telecom industry offers more options than ever since the numbers are now enabled with Session Initiation Protocol (SIP) and Interactive Voice Response (IVR). All you need to do is:
Register for free
Start Traffic
Get Payout
The easiest way to earn is now finally yours. Contact us for more information regarding registration & services. Audio Text Solutions.